SMARTY Mobile Coverage
Click the logo below to visit the SMARTY Mobile 2023 5G & 4G network coverage map.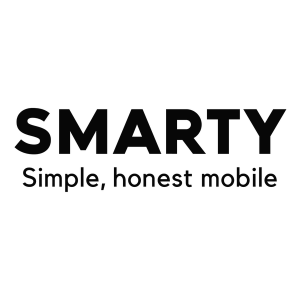 View 5G & 4G SMARTY Mobile network coverage map.
About SMARTY Mobile
SMARTY are another virtual network operator, and use 3 Mobile's UK network. Indeed, SMARTY is actually run by Three themselves as a budget, no-frills sub-brand. smarfty don't offer contract - only PAYG (Pay As You Go) contracts. And, as you'd expect from 3, it's good value. They have great value data bundles, and offer unlimited calls and texts included in each plan. Mobile coverage is good: 97% of the UK population are covered with 3G, and unlike some MVNOs, they also offer 4G where the network exists.
How up-to-date is this SMARTY Mobile coverage information?
This page was last updated in May 2020. The actual phone coverage maps are kept up-to-date by the respective phone companies.